The Right Laser Therapy Tool for Every Stage of Care
A complete light-based approach to pain relief, tissue healing, and long-term maintenance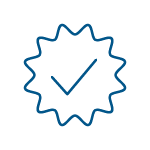 Proven
Multi Radiance Veterinary has the largest body of clinical evidence supporting the Laser Therapy Continuum of Care. There is much available science regarding therapeutic lasers, but we believe in furthering the industry with our own studies. We've published over 50 studies using our technology to ensure you're getting the best products backed by research done with the same product we put in your hands.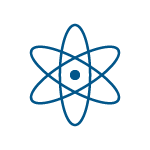 Practical
Our clinical team takes the results from our vigorous research and translates it into practical applications so you can focus on clinical excellence, not laser physics.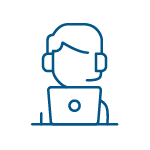 Complete
The Multi Radiance Veterinary team is focused on providing complete solutions for every stage of care and for every level of experienced laser therapy user. We provide ongoing education and support to ensure you always have the resources you need.
Relieve Pain.

Alphavet
Quickly reduce pain to prepare tissue for healing.
Heal Tissue.

ACTIVet Series
Use light to heal tissue on a cellular level.
Maintain Relief.

MPL 2.0
Lock in results, prescribe at-home laser treatment.